Breaking the Ice Episode #19: Travel and Internal Customer Service with Nicole Scalese

In episode #19 of Breaking the Ice, we welcome our friend Nicole Scalese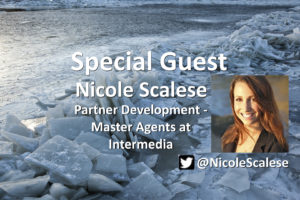 . She's in charge of partner development at Intermedia and is a world traveler. Here are the questions for this week's episode:
Icebreaker Question: Super random fun travel story time! Share a unique travel story with us.
Customer Service Question: How do you provide the best internal customer service to cross-functional teams? 
We'd love to hear your responses in the comments below.