5 Emerging Technology Systems and Updates from Q2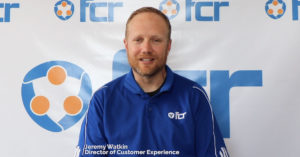 This article was originally published on the FCR blog on July 3, 2019. Click here to read the original post and be sure to watch the video that goes along with it.
Looking back on quarter two, the nonstop movement in the contact center technology space continues. My latest review of the updates and technologies I've seen over the past quarter covers a variety of areas including quality assurance and speech and text analytics, news from Zendesk and Freshworks, and some vendors to consider if emerging messaging channels are key to your customer engagement strategy in the coming months. Let's dive in.
1. Quality Assurance Applications
The quality assurance market has been heating up in a big way over the past few years as customer service leaders are looking to add a quality tool to their technology stack. If you're in the market for a quality tool, check out my post titled So You Need a Quality Application? Consider These 7 Things. A well integrated quality system makes the quality assurance process easier for your support team while giving you better visibility into the overall performance of your agents. In it I mention tools like Evaluagent, MaestroQA, Playvox, Qualitista, and Scorebuddy as systems worthy of your consideration.
2. Zendesk Suite Ready
For those of you Zendesk users, they continue to make key acquisitions and forge partnerships to round out their suite of products. Recently they announced their "Suite Ready Program" which is a collection of key technologies to build a best in class customer support organization. These tools include MaestroQA for quality, Tymeshift for workforce management, Stella Connect for customer experience and voice of customer, Geckoboard for real time analytics and wallboards, Lessonly for learning and development, and Ada for chatbots.
3. Freshworks
Third, we haven't traditionally worked with Freshworks (Formerly Freshdesk) a whole lot at FCR but have recently been intrigued by their suite of products including ticketing, chat, phone, CRM, and more. We see them as an up and comer in the market and have been impressed with their range of features. To pick just one, their phone system allows agents to pause the call recording when discussing sensitive information with customers. This is critical for PCI compliance and isn't currently offered on Zendesk Talk.
4. Emerging Messaging Channels
The space with emerging messaging channels and chatbots also continues to heat up and it can be difficult to sift through the myriad of vendors on the market. In the past I've recommended OneReach.AI and continue to do so, but I also recommend taking a look at Quiq. If you're looking at using chatbots, SMS (text messaging), Apple Business Chat, Google RBM, Facebook Messenger, and more as part of your customer engagement strategy these are worth your consideration.
5. Analytics
Analytics around customer service conversations and specifically around quality and customer sentiment continues to be an important space. While activities like quality assurance and voice of customer surveys are important, they still only analyze a subset of your customer interactions. Surely there are insights being missed and a big challenge here is the ability to analyze not only text but also to accurately and cost effectively transcribe phone conversations. A few vendors I've seen doing work in this space that are interesting include:
Observe.AI-Analyze voice conversations for key patterns like elevated tone, areas where agents are speaking over customers, and key words and phrases. This is an easy integration with Talkdesk and I'd imagine more phone vendors in the future.
Civet AI– Analyze both voice and text conversations for key patterns to ensure your agents are both saying and doing the things they should and also giving leaders understanding into what customers are saying about the product or service. Civet AI presents an interesting blend of voice of customer insight and automated quality monitoring and integrates directly with many ticketing systems.
CXMoments– This system similarly has the ability to connect to your ticket, phone, and chat system and analyzes all of your conversations for key insights about the customer experience. In addition, they can help with ticket triage work if you have agents manually doing some of this work.
As always, if any of these updates and technologies are of particular interest to you, please reach out or leave a comment below. And absolutely shoot us a note if there are must-see tools you're currently using or evaluating.