Customer Service Looks Good in Hats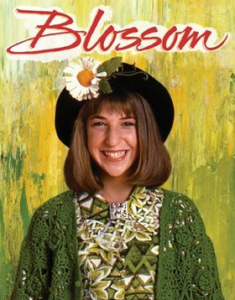 I have been a loyal Verizon Wireless customer for 13 years.
I have also not updated my plan for about 10 years and am on what is called a "legacy plan". Needless to say, I was not getting the best bang for my buck. I really have no excuses for not updating my plan besides the fact that I didn't want to wait on hold with customer service.
One afternoon, after hearing how a friend of mine was getting more data from Verizon for the same price I was paying, I stopped in a store between running errands.
Greeted immediately, I was placed with a friendly representative named Bonita. I explained what I needed to do and she said she'd make it happen with the best plan in town.
However, when she went into the computer to access my account, she was unable to make the changes. She had her supervisor try to help, but he said the account plan is so old, it's not letting them make any changes in store.
I'll need to call customer service.
Bonita mentioned that she'd be happy to call customer service for me but it may take up to 20 minutes. To be honest, I didn't want to wait 20 minutes in the store (yes, I'm being impatient), I had more errands to run and wanted to get home.
I thanked her and told her that I'll call on my own. She was sorry that she was helpless here but wrote down the number to dial from my phone as well as all of the plan details for me to have handy when I do call.
I ran my errands then hopped on the phone to call support, anticipating a long wait.
Within 2 minutes, my call was answered by a cheerful representative named Blossom.
After our conversation begins, I ask:
"Is your name Blossom like the flower or the 90s TV character?"
Her voice perks up even more and she says, "You know who the TV character is? That is who I was named after! Most people don't know."
She asks how she can help and I explain the experience in the store. She apologizes and says, "I can make this happen for you right now! Give me just a moment."
I hear her working on my account in the background, communicating each step along the way. She updates my account and we start chatting more about Blossom.
"I look amazing in hats too, by the way!" she says.
Throughout our casual conversation, she gently breaks it up with the actual information about my account, including the pricing, which she repeats a couple of times to make sure I understand. She sends me a text message with detailed instructions on how to make an update in my Verizon app. I'm impressed by how she was able to have such a positive attitude and carry across a friendly chat but still get everything done on my account. I felt educated, informed, valued as a customer and thanks to her positive attitude, really darn cheerful.
I even tell her about CustomerServiceLife.com, which she says she loves blogs and will check it out (Blossom, I hope you're reading this).
So, what do I think Blossom did right?
Positive Attitude
From the second she picked up my call, I heard her positive attitude through the phone. It was in the tone of her voice, the words she chose and the way she took a frustrating situation (calling support) to something I was really happy that I had to do because I got to talk to her.
Ownership of Issue
Blossom not only apologized for the inconvenience of the store not being able to assist me, a store that could have been thousands of miles from her call center, she took ownership of the issue and worked to fix it immediately.
Connection Building
With her navigation of the conversation, she was able to not only resolve my issue but build a connection with me. We talked about a TV show, hats, customer service…and laughed along the way. That takes talent!
A Resolution
A resolution is the end goal of a support call and she nailed it. Not only did she provide me with my plan change, but she gave me information on how to make updates on my account, gave advice about a setting on my phone and made sure I understood my new plan fees.
So, thanks Blossom for providing exceptional customer service to me on the phone that day. I hope Verizon realizes what a superstar they have in their midst!