Jenny's CloudCherry CX Influencer Award Thank You
Not to sound self-deprecating or anything, I know absolutely nothing about working in customer service or customer experience.
I didn't go to school for this, nor did I take any advanced classes along the way.
Everything I know about customer service and experience has been from working in the trenches, reading blogs, books, asking questions, taking notes. 
Dealing with pissed off customers on front line support. Building internal documentation and training programs using the bare bones of a Google doc. Taking a login to a new ticketing system and being told to "figure it out".
I roll up my sleeves and do just that – figure it out. Because, everything IS figureoutaboutable.
Mistakes are made, 10,000 questions are asked (thanks to the wise and amazing people over at CX Accelerator and SupportDriven) to get insight and many, many tears are shed. Yes, if I get frustrated enough, I'll cry. No shame.
I LOVE what I do.
To me, customer service and experience are really just about people helping people. It's why I ultimately put so much time, care and tears (literally) into it. And, everywhere we go, there's an opportunity to connect or support.
I firmly stand behind us taking the best care of others by first taking the best care of ourselves. 
Winning the 2019-2020 CloudCherry 1st Place Customer Experience Influencer Award, alongside these AMAZING humans, is an absolute honor. I love the belt and am showing it off to everyone I know (and don't know).
Plus, there's a mermaid on the belt – LOVE IT!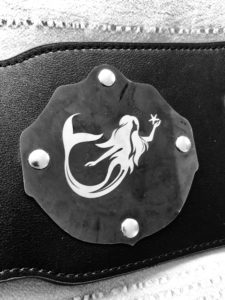 To learn more about the CloudCherry CX Champion contest and see other winners, click here. 
Total non-related fun 
Jack Dempsey (not related, or at least so I know) put up his dukes in the boxing ring.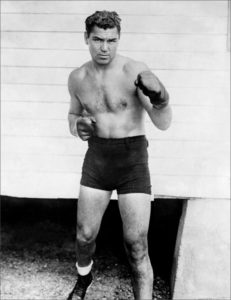 And, Jenny Dempsey, puts up her dukes (nicely and without knocking out any teeth) in the customer experience ring.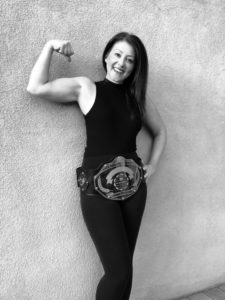 haha I'm such a nerd!