Jenny's Top 7 Favorite Podcasts
There's nothing like a fine morning commute, filled with congestion and hot coffee spilled on your lap…said no one ever.
If you commute to work and you listen to podcasts, Or, you're not sure what a podcast is, this post is for you.
I'm sharing my top 7 favorite podcasts that I listen to while commuting. They keep me inspired, creative, on my toes and in the know. Note, these are not all customer service related. And no, no one paid me to share these. These are actually the podcasts on my feed.
Guy Raz nails it in his interviews with major business game players and how they start from scratch to build the companies that we depend on today. I especially like the episodes on Whole Foods, Spanx and Five Guys. This podcast is a daily reminder for me that failure is acceptable and sometimes absolutely necessary.
Leave it to ZenDesk to bring a dose of empathy to your daily commute. No matter what industry you work in, Relate will open your eyes to the relationships and connections we have in our lives.
Marie Forleo is definitely someone that I look up to. She's stylish, witty, has a big heart and is damn intelligent. Her award winning show, MarieTV, is now in podcast format for you to listen to on the go. Each episode discusses a business related topic, with the underlying goal to "create a business and life you love." If you have time and also want to check out MarieTV, do it – you will not be disappointed.
Invisible forces surround us and control us They can range from "ideas, beliefs, assumptions and emotions." Invisibilia dives into these forces and backs them up with science to show you how powerful they are.
Thinking of starting your own side hustle? Or, just want to know what creative ideas others are bringing to life? Side Hustle School is a short and sweet podcast that will always make you think, "hmmmm what can I do to make extra dough?" at the end of every episode.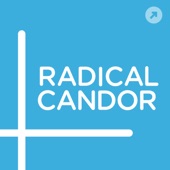 It's refreshing to hear people keeping it real. Kim Scott and Russ Laraway take time to discuss challenging business relationship topics, with a checklist at the end of every episode. It's great for those feedback related questions that you're probably too afraid to ask and now have the answers handed to you on a silver platter.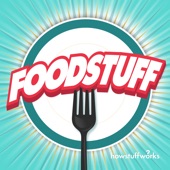 The history and cultural aspects of food and drinks are all here in this humorous and informative podcast. I hope you're hungry! Grab a fork and get ready to learn about where your favorite foods originated. Make sure to eat breakfast before listening!
Do any of these podcasts resonate with you? Do you have any podcasts to suggest to me? I'd LOVE to have more on my list! Please feel free to share in the comments or reach out to me on Twitter.