4 Useful Tools For Your Contact Center
This article was first published on the FCR blog on April 6, 2018. Click here to read the original.
As contact center leaders we're often lightning rods for the latest, greatest technology on the market. While it's fun fun to see what's new, it can be a challenge to find the time in our busy schedules to attend a lot of demos.
Good news! Our Emerging Technologies Team at FCR is constantly looking for the latest in technology that can benefit our teams, and it's our pleasure to share some of the best that we've seen over the past few months. Here are four tools we've been impressed with that span a few different genres that you might find interesting.

Chattermill is a system that allows you to pull customer feedback from NPS (Net Promoter Score), CSAT (Customer Satisfaction), and CES (Customer Effort Score) surveys into one place. The system then uses machine learning to understand the customer's feedback to gauge both the sentiment and categorize it into meaningful buckets. Having done this work manually to understand what's driving customer dissatisfaction, I can appreciate that Chattermill can save a ton of time.
For example, you can see your customers' overall sentiment about things like billing or your product and then drill down to read the actual comments. Furthermore it integrates with a variety of systems including Zendesk and Salesforce.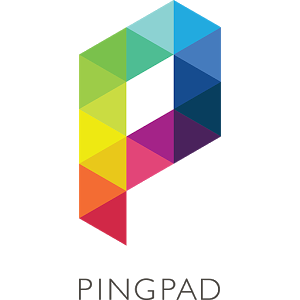 I recently wrote a couple articles about how support teams use Slack — one about using it to improve communication and the other about ways to keep it organized. While researching for those articles I was blown away by the cool integrations available for Slack.
One such integration is Pingpad which can significantly improve collaboration for teams that use Slack. Let's say someone posts a great idea and you want to start fleshing that idea out. Simply pin the post and it will get added to a kanban style Pingpad board. From there, you can begin expanding on that idea and even upload additional files in Slack that get attached to the discussion.

I've long been impressed with Guru's knowledge management platform that's based on knowledge cards that can be both internal and externally facing. Their platform has a variety of integrations including Salesforce and Zendesk.
In a more recent call with them, I saw their Slack integration in action and was impressed. In the aforementioned article on keeping Slack organized, I outlined some of the processes our leaders employ to keep track of the questions agents ask and their answers so they can be searched for in the future. Guru makes this a whole lot easier. Simply ask Slackbot your question and it will find the knowledge card from Guru with the correct answer. If the answer doesn't exist, it's easy to add a new card directly in Slack. Keeping a knowledge base up to date is always a challenge but this makes it a whole lot easier.

Shifting genres again to a tool that can help support teams working in an ecommerce setting to cross sell and upsell more effectively, 4Tell is worth a look. This system uses machine learning to understand buying patterns coupled with insights from your CRM data to help agents see other products worth suggesting to customers. The platform integrates with shopping carts like Shopify, Magento, and Miva and also with CRMs like Salesforce and Dynamics.
That's a very quick summary of four tools we've been impressed with recently that may just improve your customer support and sales operation. Please let us know if you have any questions — and if you're a vendor and think you have an incredible tool or integration to share, we'd love to hear more.