5 Technologies that Piqued Our Interest in Q1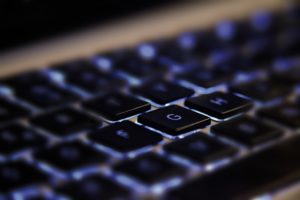 This article was originally published on the FCR blog on March 29, 2019. Click here to read the original post and click here to watch a video description of this post.
It's that time of the quarter where we take a few moments to share some of the tools and technologies that we've seen in recent months that you might want to evaluate for your customer service and customer experience. In this latest edition, there's no particular theme but a collection of companies that have intrigued us. Let's dig in.
Zendesk
Many of our clients use Zendesk so we wanted to highlight a couple features that we've seen in action recently. The first is the Time Tracking App which is a free add-on for Zendesk. Average handle time, a standard metric for phones has typically been difficult to gauge with email, but with the time tracking app you can see total time spend working tickets and also get an average amount of time spent on individual ticket updates.
The second feature is the Knowledge Capture App which is another free app available to all Zendesk customers. With this app your agents can search the knowledge base without leaving the ticket they're working and they can easily send knowledge articles to customers. Knowledge Capture also allows agents to submit feedback about the accuracy of articles so they can be edited and updated and gives agents the tools craft new articles, provides them with templates to follow.
Writing for customer service is a critical skill and will continue to grow more critical as email, chat, social media, and text continue to take bites out of phone's share of the volume. Correct spelling and grammar are just the beginning of the battle for customer service professionals when it comes to writing. Next up is the ability to communicate a message that's clear and concise and on brand. That's why Sapling is interesting. They use artificial intelligence to suggest not only spelling and grammar corrections but entire phrases that can be edited. In addition to this, Sapling has a ticket triage feature to help get those tickets, especially the urgent ones, to the appropriate users and groups faster.
I've talked about Natural Language Processing and the ability for machines to understand text, but I haven't seen much in the voice space that didn't require a phone call to first be transcribed to text. That's why Balto is so interesting. Their software application runs on an agent's computer and hooks into any cloud-based phone system. Balto listens to the conversation and prompts agents on key phrases to say during the call to be successful. It can also recognize words and phrases, suggesting alternative phrases and prompting agents with additional resources they can provide to customers. The application is heavily tailored to a sales environment but there's plenty of application for many different types of calls.
Xeno is a free asynchronous communication platform for chat and social media. The platform is simple to configure and enables internal team collaboration within a chat conversation using internal notes while supporting a customer. They boast a variety of integrations including Salesforce and Zendesk. The coolest feature about Xeno is that it uses Google translate to seamlessly translate the conversation into the native language of the speaker so both sides see messages in their native tongue.
I was originally drawn to Worthix because of the thought leadership coming from Mary Drumond, CMO and host of the Voices of CX podcast. I was then fascinated to learn more about their approach to customer experience and surveys at Worthix. They approach surveys not focused on satisfaction or loyalty but on what actually influenced the customer's decision to buy and they're using AI to adapt surveys to wherever the customer is in their journey with your business.
That's five technologies we've been impressed with in recent days. As always, check them out, let me know if you have any questions, and please by all means reach out to me if you have a tool or technology that can help take our customer service and customer experience to the next level.