8 Essential Features for your Contact Center LMS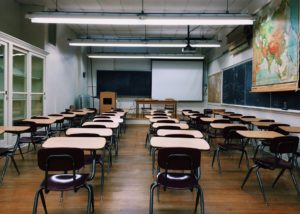 This article was originally published on the FCR blog on October 8, 2018. Click here to read the original post and to see a video discussing this content.
When you picture customer service training, what key elements come to mind? Some of these elements likely include classroom training with an instructor, watching videos and extensive slide decks, time spent in front of a computer reading documentation and knowledge articles, testing the product or service, and shadowing experienced agents. Now consider training for a team that's distributed over multiple locations or a team of tenured agents needing ongoing training to keep skills and knowledge up to date.
At some point, if you haven't already, you'll likely consider a Learning Management System (LMS) to aid in both new hiring training and ongoing training for your existing staff. But with a ton of options on the market, which one should you choose? In this article we'll share a few platforms that we've had success with at FCR. First, let's look at eight essential features for your LMS.
Instructional design- There's an entire science around instructional design — and while it would be nice for every contact center to have someone with a masters degree in the topic (like FCR), that may not be practical. Many platforms will have templates and drag and drop designs for you to create robust courses that will engage your learners. Regarding instructional design, here are some design tips to help boost learning.
A deep learning approach- Your training will be significantly more effective if you approach it from a variety of angles. For optimal learning and retention, the platform should allow for video, reading, activities, and simulations to practice the behavior required for the job.
Learn from anywhere and from any device- Today's workforce is more mobile than ever. While your agents might primarily learn from their workstation, why would you want to limit learning to that? A modern LMS can be accessed on mobile devices and available in the cloud to be accessed from any location with an internet connection.
Test learner knowledge with quizzes and exercises- Create quizzes and exercises that test the knowledge of agents and their ability to apply that knowledge in real situations.
Track assignments, progress, and results- Chances are your agents won't all be completing the learning at the same time and there's no way on a large team to track each agent's progress manually — at least not easily. With an LMS you can assign courses and track both the completion of the course along with the time spent.
Provide microlearning opportunities for busy contact center professionals- It's likely that with new hire training you have the time and budget to put agents in a classroom with a trainer for a couple weeks, but if that's the only training you do, you're going to run into problems down the road. Furthermore, it's likely that in a world where customer contacts are constantly flowing in, taking large groups of agents out of the center for ongoing training is out of the question. That's why microlearning is a critical feature in any LMS. You should have the ability to create three to five minute lessons for agents to complete in between customer contacts or when there's downtime.
Agents should be able to access training more than once- While your initial goal is likely to post lessons and make sure your agents complete those lessons, the system is best if agents can easily access that content whenever they need it. Perhaps there's a lesson about a policy and an agent wants to go back and reference it before they call a customer back to discuss that policy. Similar to a knowledge base, your agents will appreciate having an LMS that acts as a reference for key information.
Learning paths for the variety of roles– Chances are, your organization will look to use the LMS for a variety of different roles. Sure, you may have training for customer service representatives, but what if you want to train some to be leads, supervisors, or managers? What about training for those working in other departments? Learning paths allow you to enroll learners in the series of courses that are relevant to their role. An added bonus here is that an LMS might not be solely a contact center expense but can be shared with other groups in the organization.
Now that you know some of our favorite features in an LMS, here are three platforms we've seen in action at FCR that you might want to take a look at:
A fully featured LMS, Lessonly does a nice job covering the essential features we mentioned above. One feature we're especially impressed with is their Zendesk integration and the ability to simulate responding to real cases. Not only do agents get practice replying to real life scenarios but they can practice the other important functions like selecting custom fields, tagging, escalating, and applying macros.
As we investigated, we found that Northpass also has a full feature set and holds its own against its competition. In addition to the features we mentioned above we were intrigued by the ability to conduct live learning sessions with their GoToWebinar integration. They also leverage social learning and collaboration with message boards where learners can respond to each others' questions.
We're not totally certain if LMS is the right term for Hickory as it's more of a blend between LMS and internal knowledge base. That being said, Hickory integrates nicely with systems like Zendesk to place quick, bite-sized lessons where your agents are spending most of their time. Any time you can integrate a new system with your existing tools and prevent agents from having to open another window it's a good thing. Hickory provides a great way to keep your agents up to date on changes occuring throughout the organization.
While it's possible to cobble together contact center training through a series of presentations, videos, and documents, there are clear advantages to adopting a robust LMS platform. We've listed a few of our favorites here but the market for such tools is vast. If you have any questions about these tools or best practices for utilizing them, please let us know.
This article was co authored with Sheri Kendall-duPont Manager of Client Training at FCR. Sheri's passion for creating positive change within organizations led her to FCR. In her current role as Training Manager she has developed programs that have inspired those in leadership to create a coaching culture.  She holds a Bachelor's Degree in Business Management from Northwestern Christian University and a Master's Degree in Training and Development from Roosevelt University. Her career in education began in 1999 and since then she has developed workplace learning opportunities for non-profit organizations, institutions of higher education, government agencies, healthcare organizations and contact centers. Follow Sheri on Twitter and LinkedIn.