9 Reasons Executives Get the Customer Service They Deserve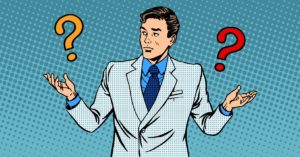 This article originally appeared on the FCR blog on January 18, 2017. Click here to read the original.
I joked with a friend recently that we should create a drinking game that requires us to take a shot every time we hear someone use Zappos, Nordstrom, and a handful of others to illustrate companies with legendary customer service. Zappos is so legendary, in fact, that they can charge $6,000 for you to spend three days at their headquarters and learn about how they consistently "Deliver Happiness" to their customers.
As a customer service leader, have you ever heard stories of these legendary companies and thought to yourself, "surely this can't be that difficult, right?" And you're probably right. Great customer service isn't difficult as a one off, but a sustained effort that's ingrained in the company culture is something entirely different. That sustained effort is what makes these companies the stuff of legends.
A colleague sent me a terrific article from Harvard Business Review titled Executives Get the IT They Deserve. The article discusses how executives often get frustrated when so many consumer applications work flawlessly, but their internal IT is the complete opposite. They fail to take into account the strategy and work that goes into building great technology.
This topic is oh so fitting when we talk about our desire as customer service teams to be great. But alas, so many executives end up getting the customer service they deserve in their organizations. Here are nine reasons why.
1. Fail to cast a customer service vision
Great service starts by defining it. Jeff Toister defines a customer service vision as, " A statement that clearly defines the type of customer service employees are expected to provide." Without this clear expectation, you're leaving great customer service up to interpretation. And trust me, there will be many different interpretations.
2. Don't enhance self-service
Do you know how many routine, simple questions are being answered by your support team because customers couldn't find the answer in your knowledge base? The act of using self-help, not finding an answer, and then contacting support is a high-effort experience and has a direct effect on customer loyalty. Here's a list of tools that will help you turn your self-help into a viable support channel.
3. Skimp on training
Resist the temptation to rush new agents into production too soon. Customers see right through a poorly trained agent who doesn't know what they don't know. Improved self-service and the ability for agents to quickly find answers to their questions can help decrease training time without sacrificing service quality. Here are a some technologies that can help.
4. Don't focus seriously on tools and integration
I remember once counting out something like twelve steps for my agents to file a support ticket. On top of that they also needed somewhere between seven and ten windows open at any given time to do their job. As I started asking around, I found out that other customer service leaders had the same problem. The more you can consolidate your systems, the easier it is for your agents to access information and support customers. That's why companies like Salesforce and Zendesk are such a big deal right now.
5. Encourage multitasking
It's almost surprising when multitasking isn't listed as a requirement for a customer service job. It makes sense from an executive standpoint to think that the more productive your agents are, the more value you'll get. That's true, until they start trying to multitask. The more tasks your agents try to do at once, the longer it takes them to do those tasks, and the more likely they are to make mistakes. If you think you're good at multitasking, check out this exercise from Jeff Toister.
6. Focus on metrics that conflict with quality
There are certain metrics that aren't mutually exclusive. For example, if you first tell your agents that you want them to resolve each interaction on the first contact (AKA First Contact Resolution), but then penalize them if their average handle exceeds a certain number, they're going to put their focus on being as quick as possible. It's important to prioritize and track metrics that drive you toward your vision. The ones that don't can either be used a guidelines or thrown away altogether.
7. Don't empower and trust agents
If you want to talk about customer effort, let's talk about a customer service team that simply exists to triage cases to your Tier2 team but can't actually solve anything. Not only is this extra effort for customers who simply want their problem solved, but it's deflating for agents who, especially when customers are upset, can do nothing but escalate. I polled my colleagues here at FCR and found that 41% of them value the ability to solve customer problems over anything else in customer service, so it's important that we empower them to do so.
8. Don't listen to agents, or worse, blame agents for customer experience failings
If you're tracking a metric like Customer Satisfaction (CSAT) or Net Promoter Score (NPS), don't simply hold your agents accountable for a score. It's important that you look at the verbatim feedback from your customers to understand what's going on with your customer experience. To learn more about a holistic process, here are some tips to help you get started. You'll find some customer feedback that reflects on the quality of service provided by your agents, but you'll also find a whole bunch that's more about opportunities to improve other areas of your business and customer experience.
9. Fail to connect other folks in the business with their impact on customer service and experience
Your customer service department needs a seat at the table when you make major decisions that impact the customer experience. Furthermore, everyone in your organization needs to understand how their actions and decisions impact customers. If you're a customer service leader, here's some advice for getting a seat at the table for these discussions in your organization.
Alright, I admit that I struck a negative tone in this article and want to end on a positive note. Rather than talking about executives getting what they deserve, let's instead reread this list, reverse it to a positive, and making these our action items for delivering legendary customer service.