Breaking the Ice Episode #15: Fails and Macros with Leslie O'Flahavan

You're not going to want to miss Episode #15 of Breaking the Ice. We are super excited to break the ice with our good friend, Leslie O'Flahavan. She's the owner of E-WRITE and the premier expert on writing for customer service. In this episode we talk about some of those times where we tried desperately to be cool but failed miserably. We then dove into the topic of macros, canned responses, or templates — whatever you want to call them. You'll get some terrific advice on how to use them properly with your customer service team.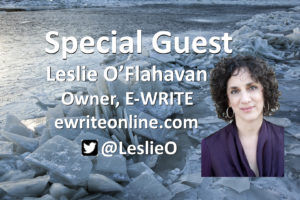 Here are the official questions for the week:
Icebreaker Question- Have you ever tried to be cool and failed miserably?
Customer Service Question- Canned responses: good, bad, or otherwise?
We'd love to hear your answers to these questions. Also, if you have any questions for us for future episodes or are interested in being a guest, leave us a comment below.