Breaking the Ice Episode #61: College Sports & Emotional Connections w/ Debbie Szumylo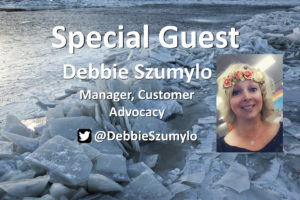 In this episode we break the ice with one of our best Twitter friends, Debbie Szumylo. She's Manager of Customer Advocacy, a huge college sports fan, and an even bigger fan of customer experience. Here are this week's questions:
Icebreaker Question: What is your favorite college sports team?
Customer Service Question: What are some easy ways to weave opportunities for emotional connections into the customer experience?