Customer Experience Through the Eyes of a Child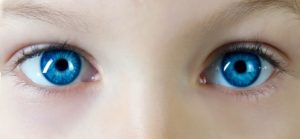 This article was originally published on the FCR blog on November 8, 2016. Click here to read the original.
I've lived in Oregon for a year now and I can say without a doubt that the summers here are incredible. For those that love the outdoors, it stays green and doesn't get too hot or humid. In the peak of summer, the sun rises early and sets late, leaving ample time to fit a lot of activities into each day.
As we wave goodbye to summer and the days get (much) shorter, I've had to replace the batteries in my headlamp and layer up in order to get those morning runs in before the kids wake up. Last week, my two-year-old woke up at 5 AM and said, "I go running with Dad." Note that it was not a question, and if you thought reasoning with a two-year-old was difficult, try it at 5 AM.
So I bundled him up, got him a sippy cup of milk and a snack, and loaded him up in the jogging stroller. In general, it was a smooth run. He pointed out the occasional cat or truck along the way but mostly just soaked in his surroundings. As we neared the turn back into our neighborhood, we heard the whistle of a train in the distance. Without missing a beat, he said "See train, Dad." Again, not a question.
We adjusted course and took the half mile detour to the train tracks to watch the massive wonder that is a freight train passing by. We sat there in awe for a few minutes commenting on the different types of cars we saw. Then all of a sudden a semi truck pulled up hauling a bed full of logs. Minds blown. It was a special detour indeed — the kind that mom and brothers heard all about when we got home.
As I returned home, this experience was a great illustration of the customer experience. Allow me to share a few observations with you.
Customer experience must be experienced firsthand
I could have pulled up a map prior to my run and shown you the exact route I was planning to take. I could have told you the pace I was going to run and estimated within a couple minutes what time I would return home. It's fairly predictable that way. Add variables like weather, traffic, trains, logging trucks, and a two-year-old, and things get a bit more difficult to predict.
Lesson #1: You can do all of the planning and predicting you want around the customer experience, but if you don't actually watch it in action and talk to customers as they experience it, you'll miss out on valuable insight.
Keep your eyes open for obstacles
I generally try to run without stopping, but inevitably on most runs with kids, something will fall out of the stroller. That requires stopping and picking up the item before moving on. Preventing these interruptions is often a matter of taking a few extra moments to make sure a blanket is wrapped around him and all cups are safely secured in cupholders.
Lesson #2: Be on the lookout for things that break or don't go as planned in the customer experience. These are opportunities to learn about and fix issues to make the experience better for the next customer.
Learn about customer needs and wants
My pre-run plan did not include seeing cats, trucks, or trains. My son also didn't have that in his plan. But when we actually hit the road, we discovered that those things mattered a whole lot to him.
Lesson #3: Sometimes your customers don't know what they want until after the experience has begun. It's important to build listening into every step of the process to understand the customer's needs and wants along the way.
Don't forget about the emotions
It's easy to forget about the underlying emotions throughout this experience but much of this really is about managing my son's emotions. Sure, keeping him from getting upset and making a scene at that hour in the morning is important, but I also wanted him to have a great experience. Hence the detour to see the train.
Lesson #4: Emotions are incredibly powerful in all human experiences. It's important to understand the emotions of your customers before, during, and after the experience. A good experience coupled with positive emotions is not one a customer will soon forget.
Like running with my son, the customer experience is a journey. It's critical that we observe the journey through the customer's perspective, understanding what works and doesn't work, what the customer needs and wants, and how they feel. In doing so we stand a better chance of the customer returning home and telling Mom (and a whole bunch of other folks) about a great experience.