Innovations to Eliminate Annoying Hold Music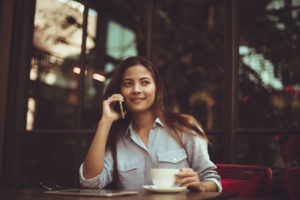 This article originally appeared on the FCR blog on January 22, 2018. Click here to read the original and click here to watch a YouTube video with more information on these technologies.
While the telephone has certainly lost some of its market share to other support channels like email, chat, social, text, and others, it still has a place in the customer support experience. Maybe not for all companies and contact types but there are still situations where the ability to speak with someone is the best way to go. Faced with the prospect of long wait times and annoying hold music, many customers (including me) avoid the phone at all costs and only call support as a last resort.
The good news is that there are a couple ways to improve the wait experience for your customers and, dare I say, make calling customer service great again.
Queue Callback
Have you ever called customer service and had the option to press a button to receive a call back? This is called Queue Callback. In this case, the caller is presented with an option while they're waiting in queue to receive a call back. You can present the option immediately upon entering the queue or after they've been waiting for X number of minutes. The phone system verifies the customer's caller ID and gives them an option to enter a different number. They confirm and hang up without losing their place in line.
From the contact center side, it just looks like a normal call, preventing potential abandoned calls, and makes it easy to get an accurate picture of call volume to staff the queue accordingly. Once an agent answers the call, they know it's a callback and at that point the system automatically calls the customer back — typically after just a few minutes.
Callback Widget
Another great feature is a widget that's placed on a company website, mobile app, or the variety of text-based support channels that allow customers to request a call back from support. The customer simply enters their phone number and possibly selects the department they want to reach and the widget calls customer service, navigating its way through the IVR. I know we're spending a lot of time speaking negatively about wait times but IVRs aren't any more popular.
When the call is connected to the contact center, the agent hears a whisper to indicate that it's a callback and then the widget calls the customer back. It's a fairly seamless experience and allows the customer to go about their business until the next agent comes available. One of my favorite aspects of this feature is that it removes the choice and responsibility out of calling the customer back. If they request a call back, they're going to receive one and it's one less thing for the folks in the contact center to to manage.
Where can I get these marvelous features?
I'm so glad you asked! The great news is that you have a variety of options to choose from. If you use a cloud-based phone system like Five9, Talkdesk, Zendesk Talk, InContact, Bright Pattern, or others, I recommend starting there. There's a good shot that your phone system has a callback feature built in and you can take advantage of it for no extra charge.
If you have a phone system that doesn't include callback or want expanded functionality, take a look at both Fonolo and Virtual Hold Technology.
Whether your average wait time is twenty seconds or twenty minutes, you're bound to have spikes. Also consider that in our want-it-now culture, even a few minutes of waiting can aggravate customers leading to abandonment and churn. Improving the wait experience by adding a callback feature can reduce the physical and emotional energy your customers put forth to get support, and last time I checked, minimizing customer effort is a really good thing.