Breaking the Ice Episode #10: Listening to the Voice of the Customer

And we've officially broken the ice 10 times! In Episode #10 we're so excited to be joined by our friend Ben Motteram, the CXpert. This is your opportunity to live vicariously through us as we talk about what sport we would most like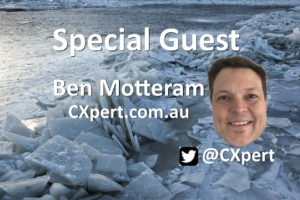 to go professional in. In addition, we share some tips for listening to the voice of your customers and improving the customer experience in your organization. Here are the official questions for this week:
Icebreaker Question: If you could be a professional athlete, which sport would you play and why?
Customer Experience Question: What's one bit of wisdom you'd give a company wanting to listen to the voice of the customer?
Be sure to share your answers to these questions in the comments below.